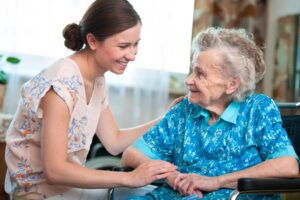 For most of us, home is where the heart is, and we all want to be able to stay in our homes, no matter what life throws at us. Sometimes illness or injury gets in the way of that goal.
Have you or a loved one experienced mobility challenges that limit your ability to get around your home or take care of yourself? Our "Safe Haven" specialists can help. A Licensed Therapist or Certified Aging-in-Place Specialist will provide assessment of your home and assist you in obtaining equipment and home modification plans. We have lots of information, ideas and connections to help you remain in your home. Whatever your budget, we can provide workable solutions for you.
We also offer private therapy services in your home designed to enhance and retain mobility, strength and function.
Call today for rates